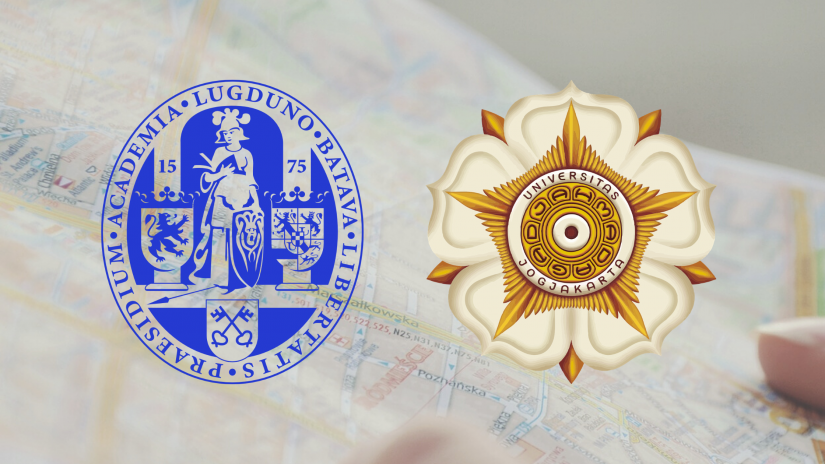 Warm Greetings!
We are pleased to inform you that the Application for Leiden Law School Student Exchange Program for Spring 2021 is now open for Universitas Gadjah Mada Faculty of Law Students.
Leiden Law School provides the possibility for students to attend a virtual exchange in the spring 2021 semester.
Eligibility:
Candidates are to be Bachelor's or Master's students.
Bachelor's students must have completed their first two years of study at the UGM by the start date of the exchange period
Enrolled in Universitas Gadjah Mada during the program
Minimum GPA of 3.3 on a 4.0 scale
Submission Deadline to Leiden University: December 1st 2020
Required Documents
Students Exchange Program
Curriculum Vitae
Study Plan
A recommendation letter from an academic supervisor
a nomination form (can be downloaded through the Leiden online application system)
Certified copies of your transcript(s)
a copy of your UGM Student ID
English language test result (IELTS score 6.5 or higher or TOEFL score 90 internet-based or higher) (NB not applicable for students who completed their secondary education in Australia, Canada (except Quebec), Ireland, New Zealand, the UK or the USA or students who have a have an International Baccalaureate diploma)
a motivation letter
a copy of your passport/ID
a completed visa application (not required for your application in the beginning but necessary for you to study in the Netherlands, more information on this will be informed later from Leiden Law School's admissions office)
Important Notes
Submit the aforementioned documents to PDU UGM Law School no later than November 15th, 2020 for internal review.
PDU staff will evaluate your application. Once you are selected as Nominated Applicants, PDU will confirm your official nomination to Leiden University  
Even though the exchange or study abroad coordinator at UGM has nominated you for an exchange period at Leiden University, your admission to Leiden University still needs to be confirmed through a formal registration process. This can be done through the online application form (link above)
If you have any questions about the law programme, you may contact Leiden Law School by sending an email to incomingexchange@law.leidenuniv.nl
When you complete your online application form, you will be asked to submit course choices for the period of your stay in Leiden. For Exchange and Study Abroad Students, Leiden has developed a
special set of courses called Leiden Law Courses (course codes starting with 2298)
It should be noted that the courses offered may be a bit more limited as all courses require a minimum number of 10 students in total in order to be given. There is a possibility that courses are canceled last minute, which means the student needs then to switch into another course.
A full study load for one semester consists of 30 ECTS (credits). Each semester consists out of 2 blocks.
Please pay attention at Leiden Law School's list of course offerings as you will be automatically registered into the courses you apply for upon your admission (when admitted to)
Should you have any questions regarding the application process do not hesitate to contact us by sending an email to kerjasama.hukum@ugm.ac.id.